Your Travel Team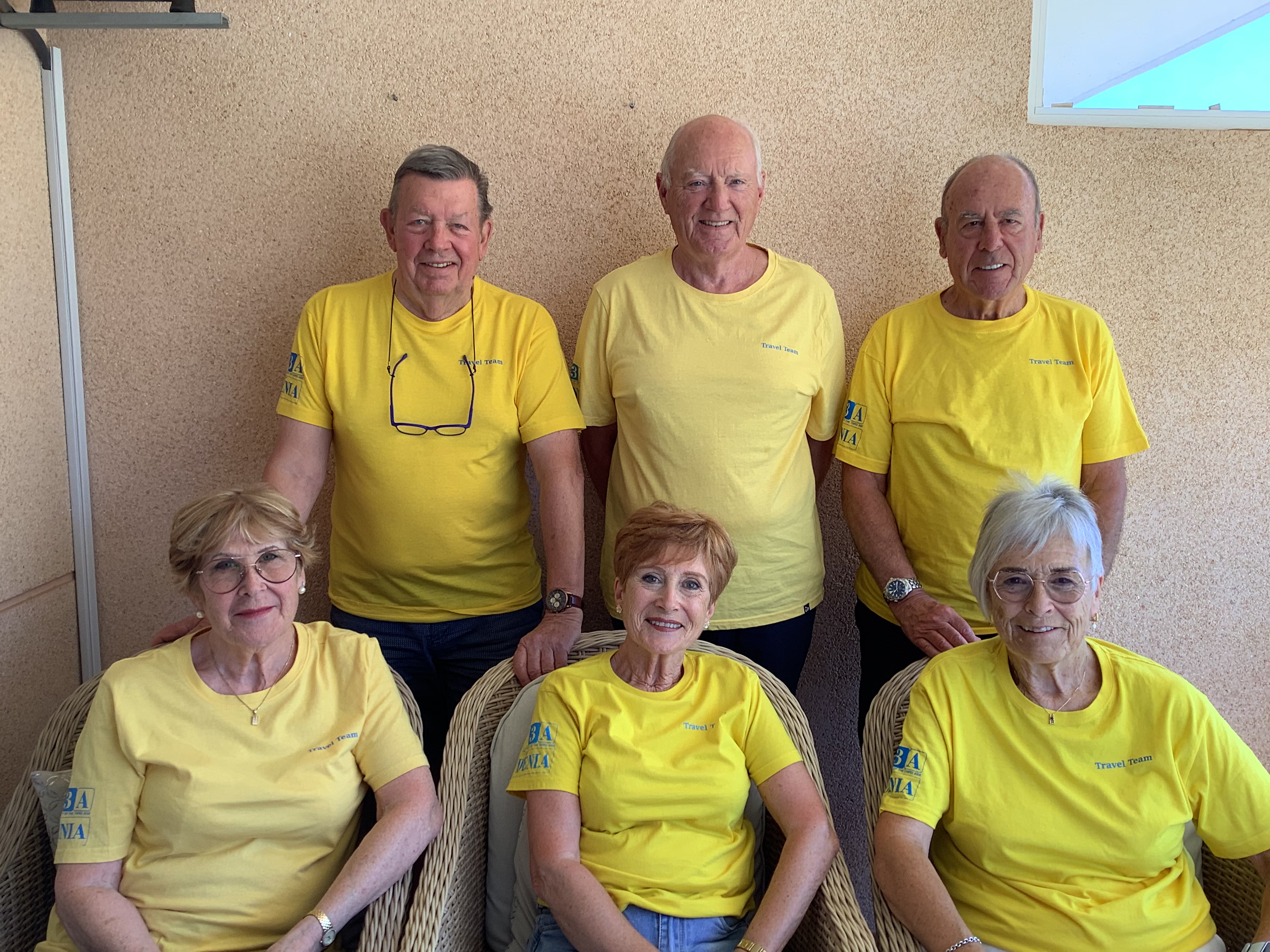 l to r: Ginny Whitehead, Neil Parkin, Chris Whitehead, Graham Cromack. Front: Christine Parkin, Liz Jones

Our aim is to provide our membership with a wide choice of trips, from days out to nights away and occasional overseas travel. We arrange value for money trips to suit all pockets within the limitation of minimum numbers required to make a trip viable. As well as being friendly and fun, we endeavor to make our trips educational/cultural in line with the U3A ethos of continued learning and sharing experiences.

Each year we offer three or four day trips, mostly including lunch, a couple of overnighters, a theatre/exhibition trip or two and a Christmas break.

Our plans for 2020 and 2021 have been severely curtailed due to the Coronavirus pandemic. Most trips in 2020 were cancelled, with the exception of the Christmas trip to Benidorm. We are currently planning some trips for later this year, so watch this space!
PRICING STRATEGY
You may see similar trips to ours advertised by Gandia Tours. Please follow this link so that you are aware of the advantages of booking via the U3A Travel group.
ELCHE'S WORLD HERITAGE SITES
THIS TRIP HAS BEEN CANCELLED DUE TO CORONAVIRUS RESTRICTIONS. WE HOPE TO RUN THE TRIP IN 2022.
YECLA BODEGA VISIT WITH LUNCH
5 November 2021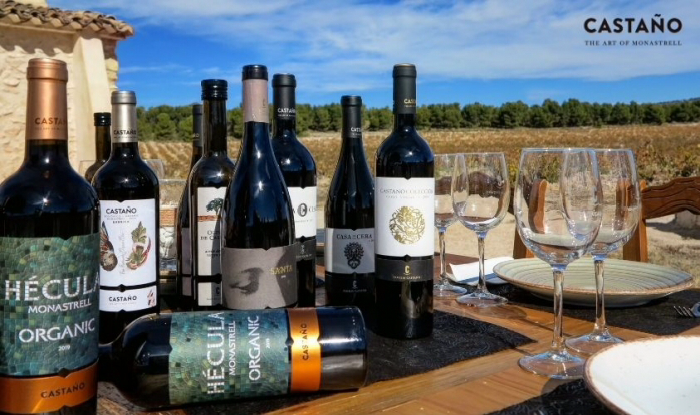 Departing on 5 November 2021 and returning on 5 November 2021
We rarely make the same trip twice, but we've had so many requests to revisit this bodega that Liz has agreed to repeat it.

So, back by popular demand, we are again going to visit the Bodegas Familia Castaño in Yecla, in the Murcia region.

We will be travelling by bus, picking up at the usual departure points. We'll have a relaxed journey to Yecla, followed by a tour of the vineyards and bodega. Then we will enjoy a lovely paella lunch on the bodega restaurant's terrace and, of course, sample their delicious wine! There will be time for a visit to the bodega shop for those who wish to take some wine home with them, before a relaxed drive home.

38€ per person to include lunch with wine

We have only a few seats left, so please contact Ginny on u3atravel@denia.com for availability.

For any other queries about the trip, please contact Liz : alandliz_03@hotmail.com

There are 1 places left for this event. You must sign in to book travel events
Pick up time from:
New Marina Denia - 08.45
McDonalds Denia - 09.00
Mas y Mas Ondara - 09.15

CHRISTMAS MARKETS IN BERLIN
27 November 2021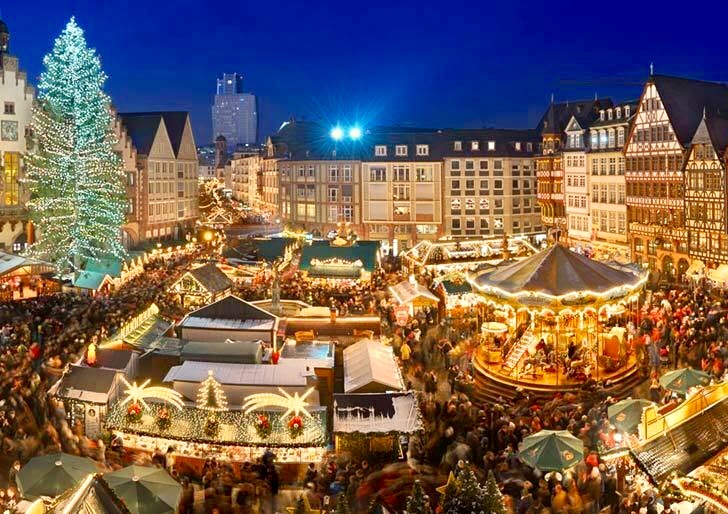 Departing on 27 November 2021 and returning on 30 November 2021
TRIP FULL

Four days, three nights b&b

Here's an exciting trip to look forward to, now we're all vaccinated and Restrictions have been lifted.
Flights
Valencia to Berlin dep 19.35 arr 22.30
Berlin to Valencia dep 16.05 arr 19.00

**All transfers to and from Valencia and Berlin airports
**Excellent four star Leonardo Hotel Berlin Mitte 4* which is walking distance from the nearest market.
**Buffet breakfast
**Two-day hop on/hop off bus pass included
**Travel insurance, including Covid cover, included

For 44+ passengers:
€478pp in a double room
€617pp single


The tip is full, but if you would like to be added to the waiting list, please contact: graham.cromack@sky.com

This event is fully booked.
Pick up time from:
New Marina Denia - To be advised
McDonalds Denia - To be advised
Mas y Mas Ondara - To be advised

CHRISTMAS IN VILLAJOYOSA
24 December 2021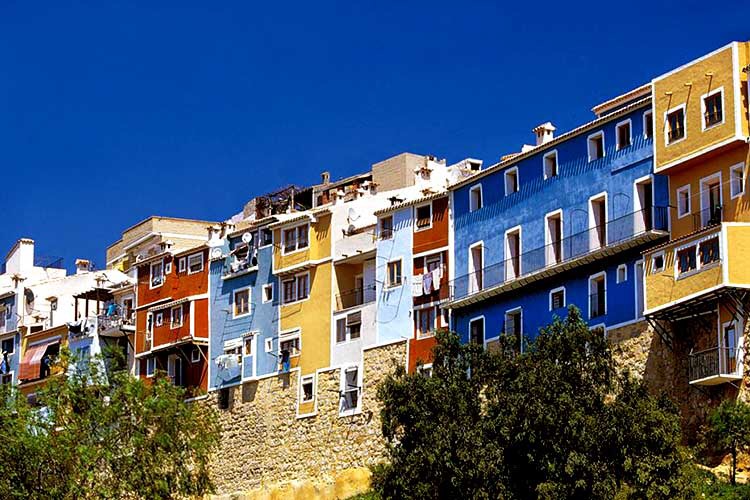 Departing on 24 December 2021 and returning on 27 December 2021
Our Christmas Break this year will be in the lovely coastal town of Villajoyosa, which is just a 45 minute drive down the AP7. As well as being almost traffic-free with a beautiful beach and palm-fringed walkways, Villajoyosa has a delightful old town where all the houses are painted in bright colours.

The Hotel Allon Mediterrania hotelallon.com is right on the beach. Our rooms will have balconies facing the sea, we'll be staying half board (which includes wine and water with meals) and there will be a special Gala Lunch on Christmas Day. This is a Spanish holiday resort and Christmas Day often has less importance to the Spanish than Christmas Eve, in spite of the Gala Lunch. Last year in Benidorm, for instance, the Christmas Eve meal was far better than the Christmas Day Lunch! Chris, Pam and I stayed overnight a few months ago to check out the food and facilities at the hotel and it passed with flying colours.

If available, the hotel charge €14 per night for parking, but there is an underground car park a few metres from the hotel, and free parking on the beach about 10 minutes' walk away (where we parked). There is plenty of room outside the hotel to pull in and unload your cases before driving on to park.

There are lots of bars and restaurants next door to the hotel where you can have lunch, a drink or a snack. A ten minute stroll the other way will take you to the Nautical Club, which has a lovely terrace overlooking the harbour.

The Valor chocolate factory is but a five minute drive away. If enough of you are interested, I will try and organise a tour in English on the morning we leave.

I am already taking deposits for this trip, so if you would like to join us, please contact me at: travel@denia.com so I can check with the travel agent that there are still places available.

Price per person in double room €287

Price per person in a single room €354

Insurance (including Covid cover) is available for €12pp





This event is fully booked.