Your Travel Team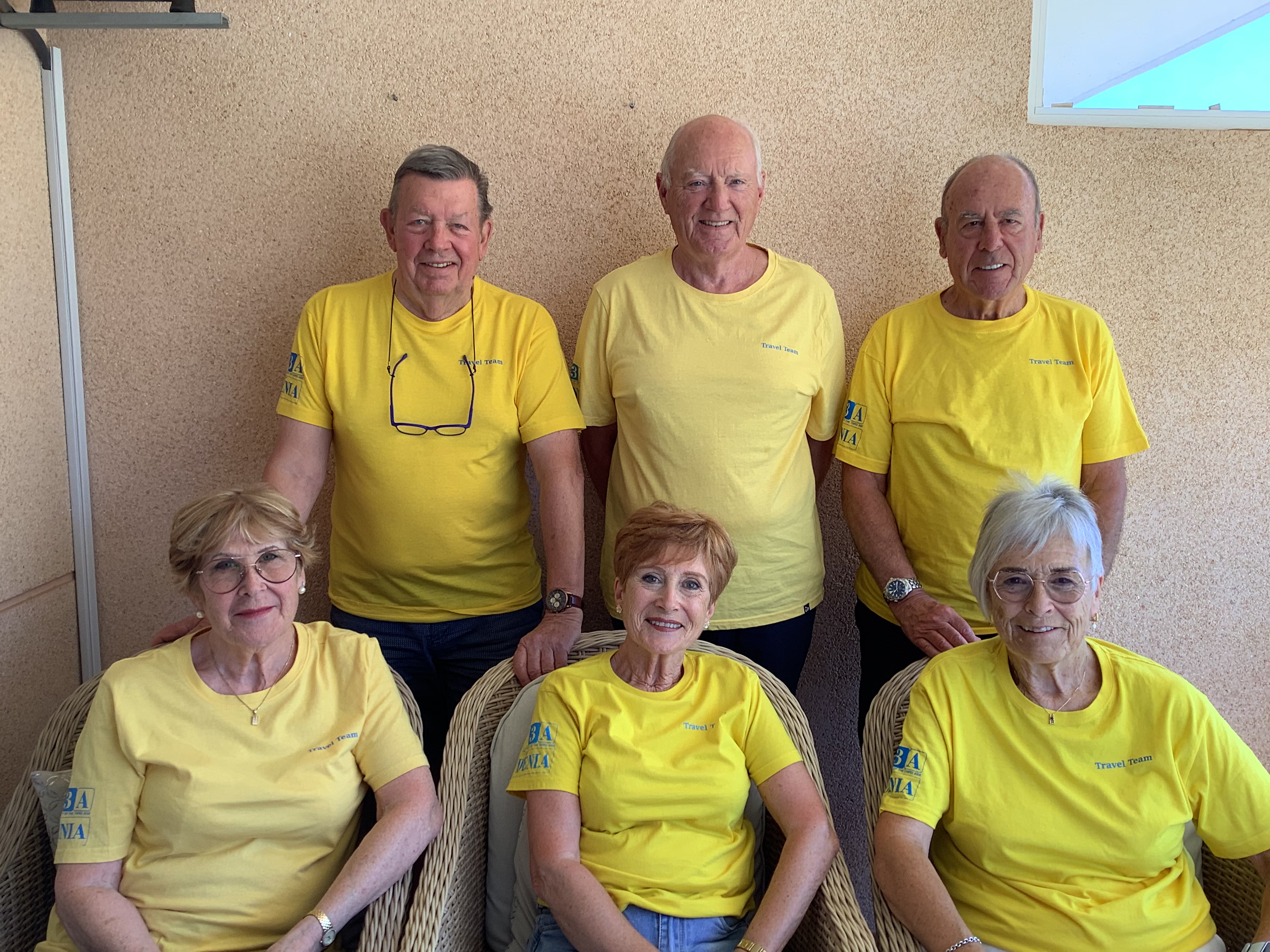 l to r: Ginny Whitehead, Neil Parkin, Chris Whitehead, Graham Cromack. Front: Christine Parkin, Liz Jones

******************

Due to Lockdown restrictions, our trip to Elche on 26 March will be rescheduled for later in the year and we're keeping the trip to the Bioparc on 5 June under review. We break then for the summer, and our next trip is the Cirque du Soleil on 20 September, followed by a day trip to a bodega in Yecla on 2 October. Obviously, all these trips will be kept under review as well.

Graham is researching a Christmas Market trip to Berlin in late November. We were just awaiting the flight dates when the Lockdown began.

Ginny is still looking for a suitable venue for our Christmas break from 23 - 27 December. We were hoping to return to Nerja, but the hotel has insisted on a six night package, which makes it too expensive for our members. We are awaiting information on all inclusive hotels in Málaga. Failing that, we have been given a very good quote for a lovely hotel in Salobreña, on the coast due south of Granada. Ginny and Chris would like to recce it first to ensure it meets our exacting standards, and we'll do that as soon as travel restrictions are lifted.

*****************

Our aim is to provide our membership with a wide choice of trips, from days out to nights away and occasional overseas travel. We arrange value for money trips to suit all pockets within the limitation of minimum numbers required to make a trip viable. As well as being friendly and fun, we endeavor to make our trips educational/cultural in line with the U3A ethos of continued learning and sharing experiences.

Each year we offer three or four day trips, mostly including lunch, a couple of overnighters, a theatre/exhibition trip or two and a Christmas break.

These are our plans for 2020:

Day trip to Elche and a tour of the Passion Play Museum, lunch in the Palm Park included, then a guided tour of the Pikolinos leather shoe factory 26 March.
TRIP RESCHEDULED

Day trip to the BioParc and Lladró factory & museum in Valencia 5 June. TRIP UNDER REVIEW

Afternoon/evening trip to see Cirque du Soleil in Valencia
20 September. TRIP FULL

Day trip to a famous bodega in Yecla to wine taste and have lunch in their restaurant 2 October. TRIP FULL

Three day, two night trip to Berlin to see the Christmas markets end of November. STILL RESEARCHING

Five day Christmas break. Awaiting details from the travel agent

PLANS FOR 2021 - all still being researched.

Day trip to the Ford factory in Valencia, guided visit to the Corn Exchange and covered market area. Paella lunch on the coast. January or February

Overnight trip to Benidorm Palace. February or March

Visit to Río Jucár area to see the caves in Jalance, boat trip along the river, overnight in Alcalá del Júcar and bodega visit next day. Early May

Day trip to Ontinyent

Week long cruise

Day trip to Villena

Day trip to the up market Enrique Mendoza Bodega with visit to Altea old town for lunch. Early October

Day trip to Rubielos de Mora, lunch in a hotel, visit to an artisan jamón producer in the afternoon with tasting and wine. Mid September

PLEASE SCROLL DOWN TO SEE FULL DETAILS OF TRIPS
PRICING STRATEGY
You may see similar trips to ours advertised by Gandia Tours. Please follow this link so that you are aware of the advantages of booking via the U3A Travel group.
ELCHE
26 March 2020
A VISIT TO ELCHE'S WORLD HERITAGE SITES

THIS TRIP HAS BEEN POSTPONED DUE TO THE CORONAVIRUS. WE WILL REBOOK IT FOR A LATER DATE.

Dating back to the 5th century BC, the city of Elche boasts two World Heritage Sites - El Palmeral, the most northerly palm grove in Europe, and Misteri d'Elx, a religious play, dating back to medieval times, performed each year in August and rounded off with Spain's loudest firework display, known as the Nit d'Alba. It's also famous for being the city where over half of all Spanish leather shoes are made and is a world leader in footwear manufacture. We'll be visiting all three places on our trip.

Starting with a short guided tour of the old city centre on arrival, we'll continue with a visit to the Passion Play Museum, awarded a Certificate of Excellence by TripAdvisor, to see the amazing display of posters, costumes and instruments, and a model of the Basilica where the play takes place. Moving onto the 15th century nave of the Hermitage of San Sebastian, we'll see the history of the play via a half hour audio visual show with impressive special

We then drive to the second World Heritage site of our visit - El Palmeral - with its 200,000 palm trees and visit the Huerta del Cura (Priest's orchard), home to a wide range of Mediterranean and tropical plants. Then it's time for lunch, and we'll enjoy a three course menú del día at Restaurant Spazio in Elche.

Now fed, watered and rested, we'll visit the famous Pikolinos shoe factory for a guided visit to learn about the process first hand - from the delivery of top quality leather, to the production of shoes and footwear. The visit then moves to their museum, which traces the origins of manufacture from espadrilles and cork sandals, to quality leather shoes, boots and accessories. We will, of course, have a chance to buy at discount prices in their outlet store.

As always, the price of our trips are dependent upon numbers. There is a free place on this trip for the organiser, and it has been used to reduce the overall price.



Any quermes or to join the waiting list, please contact: Christine and Neil Parkin: neilchrisparkin@gmail.com


Cost per person - 40€
This event is fully booked.
Pick up time from:
New Marina Denia - 08.30
McDonalds Denia - 08.45
Mas y Mas Ondara - 09.00

ENTER THE HEART OF AFRICA
5 June 2020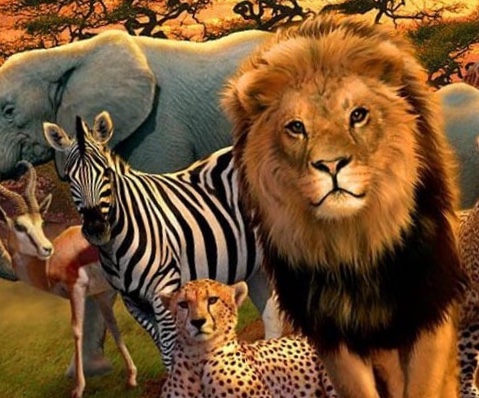 The BioParc in Valencia is a uniquely designed 'safari park' where 4,000 African animals and 250 different species live in naturally created habitats. Animals of different species live together just as they would in nature. There are no cages, just perspex barriers separating species and animals from visitors, so you can get up really close without disturbing them. The BioParc has been awarded a Certificate of Excellence by Trypadvisor.

You are not allowed to bring your own food into the parc so, after you've seen all the animals, we'll enjoy a three course lunch in Restaurant Samburu. In the afternoon, we'll visit the famous Lladró Porcelain Factory and Museum. We'll watch a video and walk around the factory to see artisans at work, molding and painting pieces, before visiting the museum to view the current collection.

The price includes entry to the BioParc and lunch. The Lladró Museum visit is free.

Prices are approximate as 2020 entrance fees are not available yet. There is a free place for the trip organiser which will be converted into cash to reduce the overall cost for everyone.

30 - 39 passengers 40€
40 - 49 passengers 36€
50 - 55 passengers 34€

BOOKINGS FOR THIS TRIP WILL CLOSE ON 24 APRIL

All queries AND REQUESTS FOR VEGETARIAN MEALS to Ginny Whitehead : cheftalia47@gmail.com

There are 2 places left for this event. You must sign in to book travel events
Pick up time from:
New Marina Denia - to be advised
McDonalds Denia - to be advised
Mas y Mas Ondara - to be advised

CIRQUE DU SOLEIL VALENCIA
20 September 2020
THIS TRIP IS NOW FULL

We have secured a block of just 40 medium-priced seats for this world famous, fabulous Mexican-inspired show, which brings to the stage a series of grand visual surprises and breathtaking acrobatic performances.

We'll leave in the afternoon, the performance is at 5pm and we'll be back in Denia at around 9pm. Our block of seats means that we'll all sit together.

€70 per person

THIS WILL SELL OUT FAST

Book on line or contact Travel@u3adenia.com

THIS TRIP IS NOW FULL. PLEASE EMAIL GRAHAM TO BE PUT ONTO THE CANCELLATION LIST graham.cromack@sky.com


This event is fully booked.
Pick up time from:
New Marina Denia - To be advised
McDonalds Denia - To be advised
Mas y Mas Ondara - To be advised

YECLA BODEGA VISIT WITH LUNCH
2 October 2020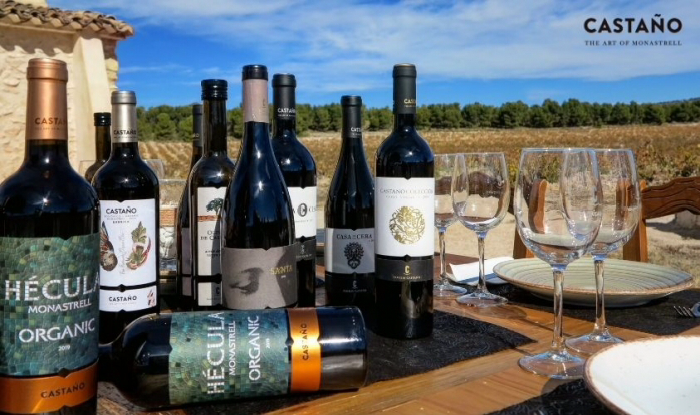 THIS TRIP IS FULLY BOOKED

We rarely make the same trip twice, especially within a year, but we've had so many requests to revisit this bodega that Liz has agreed to repeat it.

So, back by popular demand, we are again going to visit the Bodegas Familia Castaño in Yecla, in the Murcia region. A little added interest this time is that we are going during harvest time.

We will be travelling by bus, picking up at the usual departure points. We'll have a relaxed journey to Yecla, followed by a tour of the vineyards and bodega. Then we will enjoy a lovely paella lunch in the bodega's restaurant and, of course, sample their delicious wine! There will be time for a visit to the bodega shop for those who wish to take some wine home with them, before a relaxed drive home.

35€ per person to include lunch with wine

For any queries about the trip, AND REQUESTS FOR VEGETARIAN MEALS, contact Liz Jones: alandliz_03@hotmail.com


This event is fully booked.
Pick up time from:
New Marina Denia - to be advised
McDonalds Denia - to be advised
Mas y Mas Ondara - to be advised