Your Travel Team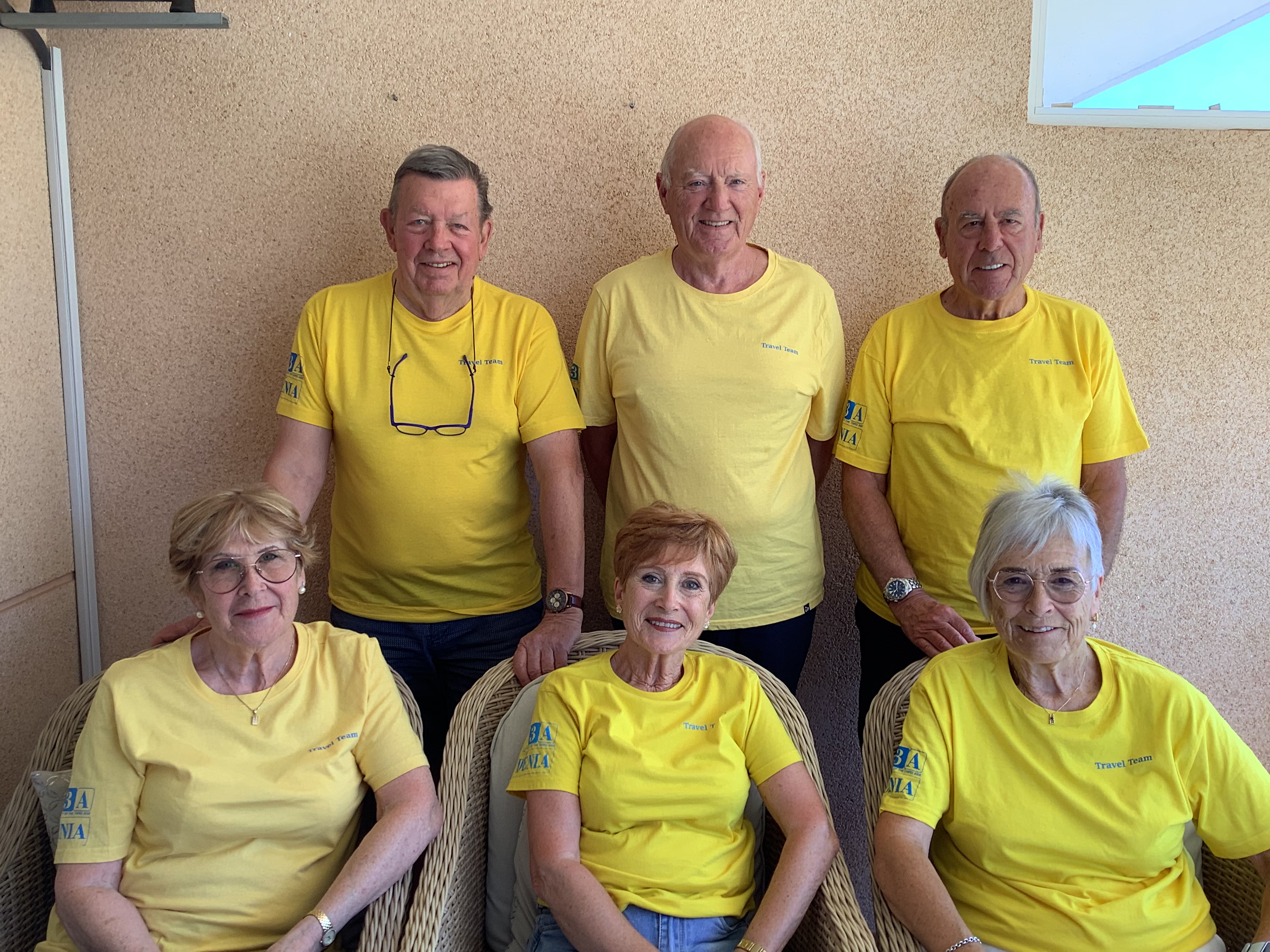 L to r: Graham Cromack & Chris Whitehead. Front: Ginny Whitehead & Liz Jones

Our aim is to provide our membership with a wide choice of value for money trips to suit all pockets, bearing in mind he rising cost of transport and food. As well as being friendly and fun, we endeavor to make our trips educational/cultural in line with the U3A ethos of continued learning and sharing experiences.

Here are the trips we're planning for the rest of this year:

6 - 16 September Mediterranean cruise. This trip is now full.

October 13 Bodega visit with lunch. The trip is now full, but you can go on the waiting list.

December: day trip for sightseeing & Christmas shopping in Alicante. We'll advertise this later in the year.

December: Three or four night Christmas break in L'Albir.
The trip is now full.



U3A Go Cruising again
6 September 2023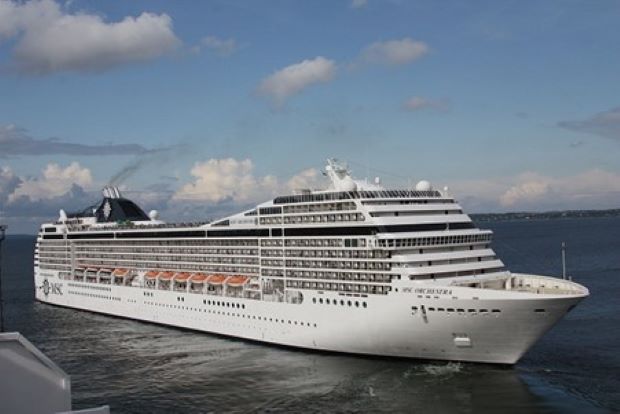 Departing on 6 September 2023 and returning on 16 September 2023
11 days/10 nights

MSC Orchestra was launched in 2001 and refurbished in 2021. It's half the size of the Costa ship we cruised with last time, so not so far to walk around the ship. We depart from Alicante and call at the following ports:
Mahón, Menorca
Olbia, Sardinia
Genoa (for Portofino), Italy
Marseille (for Provence), France
Málaga
Cádiz
Portugal
Alicante
There are two 'at sea' days.

Our package includes:
Drinks package
Tips and gratuities
Insurance
Transport to and from the port

Facilities
On MSC Orchestra there are five restaurants and nine bars. There is a spa, a solarium, a jacuzzi, a gym, a casino, three swimming pools, a jogging track, a bowling alley, a mini-golf course, a card room and a library.

You have the option of eating in the buffet restaurant or in L'ibiscus. There are three other restaurants on board which require a surcharge, including Shanghai Chinese, Italian gourmet and La Piazzeta for the finest pizza outside of Naples!

Our drinks package includes basic spirit brands, wine by the glass, beer, popular aperitifs, water, coffee, tea and soft drinks and some cocktails.

The Covent Garden Theatre is the venue for top quality shows, which are performed twice nightly. There is live music, dancing etc in the bars and throughout the ship, and don't forget the card room and library if you prefer some peace and quiet. On our cruise, there are two formal gala nights.

Excursions
We have decided not to involve ourselves with excursions on this cruise. They can be easily booked on board the ship on arrival.

The following prices are based on 50 travellers:
Price per person:
Inside - Double €1354 Single occupancy €2109
Ocean view - Double €1531 Single occupancy €2427
Balcony - Double €1802 Single occupancy €2916

PLEASE NOTE THAT THERE ARE NO MORE CABINS AVAILABLE FOR THE CRUISE, BUT YOU CAN ASK TO GO ON A WAITING LIST

Payments
These will be made in three instalments: €500pp by 11 February, €500pp three months before sailing and the final payment two months before sailing.

Very important note for single travellers:
In line with many cruise companies now, MSC Cruises cannot confirm how many single cabins they will give us until we have confirmed the bookings. We will then allocate them on a first come, first served basis, so book early!

Travellers with reduced mobility
Wheelchairs are available for guests' use for emergencies or when embarking and disembarking only.


To take our trips, you and your travelling companions must be fully paid up members of U3A Denia for 2023.

THIS TRIP IS NOW FULLY BOOKED

For all queries, please contact the Cruise Organiser direct: graham.cromack@sky.com




This event is fully booked.
Pick up time from:
New Marina Denia - To be advised
McDonalds Denia - To be advised
Mas y Mas Ondara - To be advised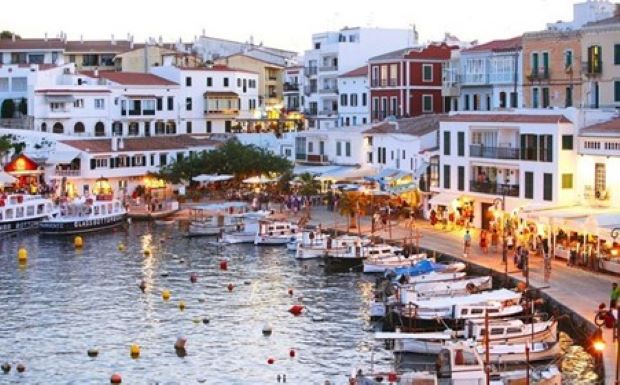 PAGO de THARSYS
13 October 2023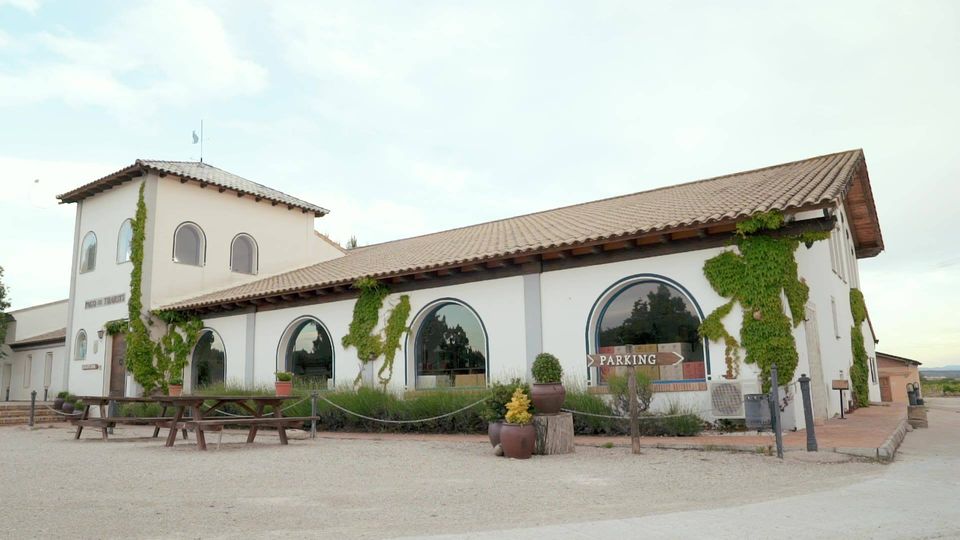 A bodega visit with a difference! Friday 13 October

The owner of this prestigious bodega - Vicente García - is considered the father of Valencian cava. It has taken him 20 years to perfect his cava using a special night time harvest of the Bobel grape. The estate is named after Pago, which is Spain's highest quality of excellence awarded to a specific bodega, rather than an area. The estate is in Requena, 80k from Valencia. We wouldn't normally travel this far for a bodega visit, but Liz felt this one was worth the two hour journey (which includes a comfort/coffee break).

We'll discover how they make their wine with a guided tour of their organic vineyards, production areas of the winery, barrel room and distillery, ending with a visit to their original 19th century cellars. And then comes the best bit: we taste three of their most popular wines with some tapas: a white, a red and their famous cava. We'll also have the opportunity to buy them in their shop before we leave.

Time for lunch, and we'll dine in Restaurant Méson del Vino, a lovely old Valencian restaurant in Requena.

Here's the menu:

Starter:
Salad, bread & alioli

Main course to choose:
Sirloin steak medallions wrapped in bacon with pepper sauce, potatoes and vegetables
or
Merluza, marinara style (a tomato based sauce), with potatoes and vegetables
or
Vegetarian option

Postre:
Panna cotta with red fruits

Included is ½ bottle of wine per person or beer/soft drink/water.

€55 per person

Wined and dined, we can have a snooze on the way home, arriving at Ondara at around six and Denia New Marina half an hour later.

THIS TRIP IS NOW FULL

If you'd like to be put onto the waiting list, please contact me at: travel@u3adenia.com with your name(s) and where you would like to board the coach: Denia New Marina, McDonald's or Ondara and let me know if you have any dietary requirements. Ginny

Remember that you, and any traveling companions, must be fully paid up (2023) members of U3A Denia to travel with us. Please read our Terms & Conditions before booking.








This event is fully booked.
Pick up time from:
New Marina Denia - tba
McDonalds Denia - tba
Mas y Mas Ondara - tba

CHRISTMAS IN L'ALBIR
23 December 2023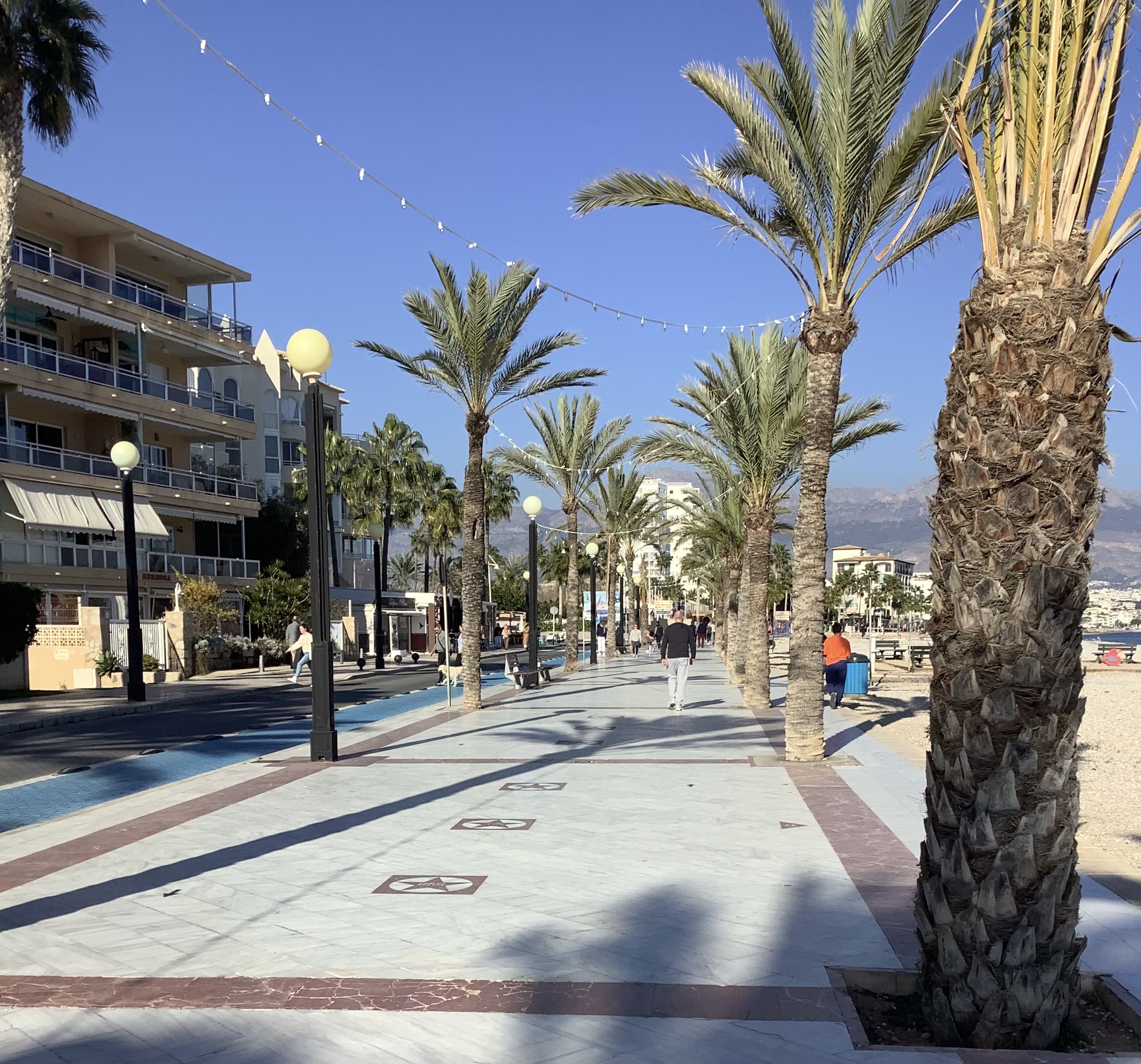 Departing on 23 December 2023 and returning on 27 December 2023
4* Hotel Kaktus
23rd or 24th to 27th December - 3 or 4 nights

This large, family-run hotel is nestled between Benidorm and Altea in the pretty little resort of L'Albir. It's right on the beach and used by both Saga and Tui, so you can be sure they have all the facilities we Brits love - kettles in the room for our morning cuppa, English TV stations, an International cuisine, eggs and bacon for breakfast (they even serve porridge!), with good facilities for disabled travellers.

Chris and I stayed overnight in early January to try it out and we were delighted with both the facilities and the food. It's open and airy with a superb bar/lounge and dance floor for their regular themed entertainment evenings. If you're a card or games player or just prefer to chat in the evenings, there's plenty of space do so.

Our rooms are large with comfortable seating and all have a side view of the lovely beach and promenade. We thought that the food was superb. The hotel has a very large underground car park and charges €7 a night, but you could probably find parking in nearby streets for free.

You have two options for our stay: three or four nights over Christmas. You can also opt for either half board or full board, both with wine/water with meals. All these prices include a Gala Christmas Eve Dinner and a Gala Lunch on Christmas Day.

23 - 27 half board per person (4 nights)
double room - €373
single room. - €475

23 - 27 full board per person (4 nights)
double room - €400
single room. - €502

24 - 27 December half board per person (3 nights)
double room €304
single room €380

24 - 27 December full board per person (3 nights)
double room €324
single room €400

If you don't mind driving:
- Alicante, with its castle, old town, shops and massive promenade is 40 minutes down the AP7 for a day visit
- Benidorm's buzz and shops are 15 minutes along the N332.
- The lovely town of Altea is just a 10 minute drive north. You can walk there along the seafront promenade from Albir if you've a mind to!

…….and remember that the tram station is just a short drive from the hotel. Trams run hourly in both directions.





This event is fully booked.
Pick up time from:
New Marina Denia - n/a
McDonalds Denia - n/a
Mas y Mas Ondara - n/a