Your Travel Team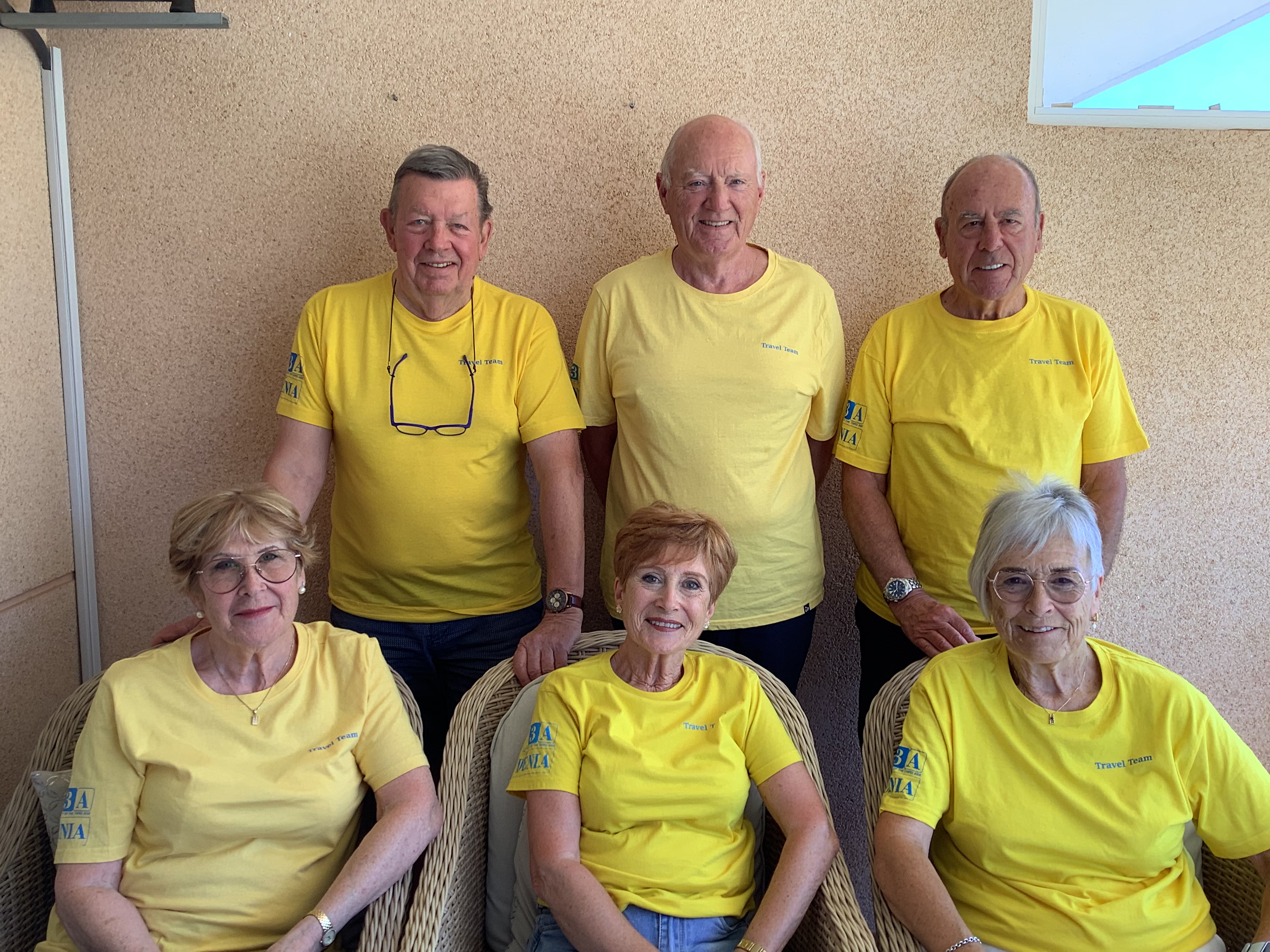 l to r: Ginny Whitehead, Neil Parkin, Chris Whitehead, Graham Cromack. Front: Christine Parkin, Liz Jones

Our aim is to provide our membership with a wide choice of trips, from days out to nights away and occasional overseas travel. We arrange value for money trips to suit all pockets within the limitation of minimum numbers required to make a trip viable. As well as being friendly and fun, we endeavor to make our trips educational/cultural in line with the U3A ethos of continued learning and sharing experiences.

Each year we offer three or four day trips, sometimes including lunch, a couple of overnighters, a theatre/exhibition trip and a Christmas break.

These are our plans for the rest of 2019:

December: Four night Christmas break on the Costa del Sol with visits to Gibraltar, Ronda and Málaga to see the Christmas lights. TRIP FULL

PLANS FOR 2020

Day trip to Elche and a tour of the Passion Play Museum, lunch in the Palm Park included, then a guided tour of the Pikolinos leather shoe factory 26 March. TRIP FULL

Four day visit to Córdoba 3-6 May to see the Mesquita and patio flower festival . NOW BOOKING

Day trip to the BioParc and Lladró factory & museum in Valencia 5 June. NOW BOOKING

Five night visit to Berlin 15 - 19 September NOW BOOKING

Day trip to a famous bodega in Yecla to wine taste and have lunch in their restaurant 2 October. TRIP FULL

Christmas break still being researched

PLANS FOR 2021

Visit to Río Jucár area to see the caves, boat trip along the river and tourist train.

Day trip to Enrique Mendoza Bodega with visit to Altea old town for lunch.

PLEASE SCROLL DOWN TO SEE FULL DETAILS OF TRIPS
PRICING STRATEGY
You may see similar trips to ours advertised by Gandia Tours. Please follow this link so that you are aware of the advantages of booking via the U3A Travel group.
Christmas - Costa Del Sol 2019
23 December 2019
Departing on 23 December 2019 and returning on 27 December 2019
CHRISTMAS ON THE COSTA DEL SOL - 5 days, 4 nights

BOOKINGS FOR THIS TRIP HAVE NOW CLOSED

All queries to Ginny Whitehead: cheftalia47@gmail.com

Cost for a double room - 1064€
Cost for a single room - 642€
This event is fully booked.
Pick up time from:
New Marina Denia - to be advised
McDonalds Denia - to be advised
Mas y Mas Ondara - to be advised

ELCHE
26 March 2020
THIS TRIP IS FULLY BOOKED

A VISIT TO ELCHE'S WORLD HERITAGE SITES
Dating back to the 5th century BC, the city of Elche boasts two World Heritage Sites - El Palmeral, the most northerly palm grove in Europe, and Misteri d'Elx, a religious play, dating back to medieval times, performed each year in August and rounded off with Spain's loudest firework display, known as the Nit d'Alba. It's also famous for being the city where over half of all Spanish leather shoes are made and is a world leader in footwear manufacture. We'll be visiting all three places on our trip.

Starting with a short guided tour of the old city centre on arrival, we'll continue with a visit to the Passion Play Museum, awarded a Certificate of Excellence by TripAdvisor, to see the amazing display of posters, costumes and instruments, and a model of the Basilica where the play takes place. Moving onto the 15th century nave of the Hermitage of San Sebastian, we'll see the history of the play via a half hour audio visual show with impressive special

We then drive to the second World Heritage site of our visit - El Palmeral - with its 200,000 palm trees and visit the Huerta del Cura (Priest's orchard), home to a wide range of Mediterranean and tropical plants. Then it's time for lunch, and we'll enjoy a three course menú del día at Restaurant Spazio in Elche.

Now fed, watered and rested, we'll visit the famous Pikolinos shoe factory for a guided visit to learn about the process first hand - from the delivery of top quality leather, to the production of shoes and footwear. The visit then moves to their museum, which traces the origins of manufacture from espadrilles and cork sandals, to quality leather shoes, boots and accessories. We will, of course, have a chance to buy at discount prices in their outlet store.

As always, the price of our trips are dependent upon numbers. There is a free place on this trip for the organiser, and it has been used to reduce the overall price.

THE TRIP IS NOW FULL

To add your name to the waiting list, please contact: Christine and Neil Parkin: neilchrisparkin@gmail.com


Cost per person - 40€
This event is fully booked.
Pick up time from:
New Marina Denia - 08.30
McDonalds Denia - 08.45
Mas y Mas Ondara - 09.00

CÓRDOBA AND THE FLOWER PATIOS
3 May 2020
Departing on 3 May 2020 and returning on 6 May 2020
Four days, three nights on b&b basis

The ancient city of Córdoba is a UNESCO World Heritage site and home of the Mezquita, one of the world's greatest works of Islamic architecture and the most beautiful mosque ever constructed by the Moors in Spain. Every year for two weeks in May, Córdoban residents open their flower-bedecked patios to the public. We'll spend three nights on a bed & breakfast basis, staying in the three star Hotel Maimonides, right in the heart of the Jewish quarter and opposite the Mezquita. We'll also visit the10th century ruined palace-city of Medina Azahara and, on the way home, the oldest human settlement in Spain - Guadix - for lunch in one of its Troglodyte cave houses. Here's our itinerary:

Day 1 Drive to Córdoba, visiting Granda on the way for lunch (not included). Overnight accommodation.

Day 2 Buffet breakfast, then locally guided tour of the Mesquita and old Jewish quarter. Free time in the afternoon to visit the flower patios, Arabic baths, Roman bridge and many other sights. Overnight accommodation.

Day 3 Buffet breakfast then a half-day excursion to the ruins of the Medina Azahara (entrance and official guide included). Return to Cordoba and a free afternoon to revisit the sights and take in the atmosphere of this enchanting city. Overnight accommodation.

Day 4 Buffet breakfast and departure to Guadix, famous for its Troglodyte cave houses. We'll visit one of the inhabited caves and enjoy a lunch of tapas with wine in the cave. Return to Denia.

Price per person in double room
30-39 people €437
40-49 people €415
Single supplement: 105€

There are only two single rooms left.

Included in the price:
**Private coach with our own Guide (Rolf)
**Bed & Breakfast accommodation in central three star hotel
**Local guided tour and entrance to the Mesquita
**Half day excursion to Medina Azahar with guided tour
**Entrance to Troglodyte cave + tapas lunch with wine

BOOKINGS FOR THIS TRIP WILL CLOSE AT THE BEGINNING OF JANUARY

ALL QUERIES TO GINNY WHITEHEAD: cheftalia47@gmail.com


Cost for a double room - 437€
Cost for a single room - 542€
There are 26 places left for this event. You must sign in to book travel events
Pick up time from:
New Marina Denia - to be advised
McDonalds Denia - to be advised
Mas y Mas Ondara - to be advised

ENTER THE HEART OF AFRICA
5 June 2020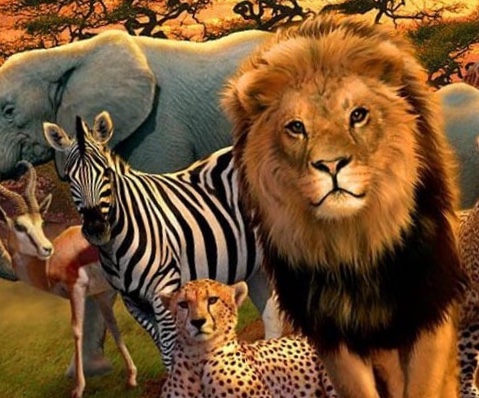 The BioParc in Valencia is a uniquely designed 'safari park' where 4,000 African animals and 250 different species live in naturally created habitats. Animals of different species live together just as they would in nature. There are no cages, just perspex barriers separating species and animals from visitors, so you can get up really close without disturbing them. The BioParc has been awarded a Certificate of Excellence by Trypadvisor.

You are not allowed to bring your own food into the parc so, after you've seen all the animals, we'll enjoy a three course lunch in Restaurant Samburu. In the afternoon, we'll visit the famous Lladró Porcelain Factory and Museum. We'll watch a video and walk around the factory to see artisans at work, molding and painting pieces, before visiting the museum to view the current collection.

The price includes entry to the BioParc and lunch. The Lladró Museum visit is free.

Prices are approximate as 2020 entrance fees are not available yet. There is a free place for the trip organiser which will be converted into cash to reduce the overall cost for everyone.

30 - 39 passengers 40€
40 - 49 passengers 36€
50 - 55 passengers 34€

BOOKINGS FOR THIS TRIP WILL CLOSE ON 24 APRIL

All queries AND REQUESTS FOR VEGETARIAN MEALS to Ginny Whitehead : cheftalia47@gmail.com

There are 11 places left for this event. You must sign in to book travel events
Pick up time from:
New Marina Denia - to be advised
McDonalds Denia - to be advised
Mas y Mas Ondara - to be advised

BERLIN
15 September 2020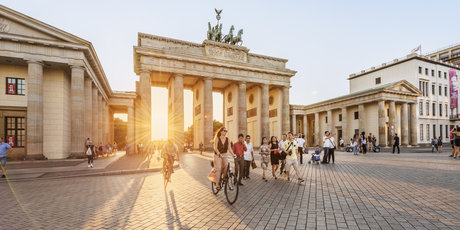 Departing on 15 September 2020 and returning on 19 September 2020
A CITY OF CULTURE AND HISTORY WITH A MODERN TWIST

5 days, 4 nights b&b in the Holiday Inn, Alexanderplatz, Berlin Centre

Stylish and modern, yet culturally sophisticated, Germany's capital city has so much to offer the visitor. Surprisingly one of the cheapest European capitals, its vibrant culture, historical buildings and modern architecture set it apart from other European cities. Here's our itinerary:

DAY 1.- SPAIN - BERLIN

Transfer by bus from Denia to Valencia airport for a 9.35am flight, arriving in Berlin at 12.25. A bus pick up at the airport will transfer us to the Holiday Inn, which is situated in a very central area with plenty of bars and restaurants where you can have lunch.

In the afternoon, we'll enjoy a relaxing two hour cruise on the River Spree, which meanders through the heart of the city, giving us our furst taste of the delights to come.

Meet up in the evening for a get-together drink.

DAY 2.- BERLIN

After breakfast, we'll start the day with a guided coach tour of the most emblematic sights like Check Point Charlie, the Reichstag (German Parliament), the Brandenburg Gate, and die Linden, the oldest boulevard in Berlin. We'll get off the coach and walk around from time to time.

Lunch we leave to you. In the afternoon, you may wish to visit the moving Holocaust Memorial, an imposing outdoor monument to the murdered Jews of Europe, with an underground information centre housing themed rooms, historical footage, photographs and other memorabilia.


DAY 3.- BERLIN

Breakfast. Free day in Berlin with a hop on/hop off bus pass. The bus has two routes - one is a two and a half hour trip through the city, with stops at all the famous sights and the other one visits the East Side Gallery, which is the longest preserved part of the Berlin Wall. Learn as you go with an informative audio commentary. The bus stop is just around the corner from our hotel.

DAY 4 - BERLIN

Breakfast. Today you may like to see the UNESCO World Heritage Site of Museum Island, a twenty minute walk from our hotel. An island on the River Spree, it is a truly outstanding collection of five museums which attracts over a million visitors every year. Not for you? Your 48 hour hop on/hop off bus pass will take you to any other site you want to visit for the day instead.

DAY 5 - BERLIN- DENIA

Breakfast. Free morning to shop for souvenirs or visit more sights and have some lunch before we transfer to the airport for our 16.35 flight back to Valencia, arriving at 19.30. A bus will meet us and take us back to Denia.

Price per person in double room: €850. Single €1095

The hotel is offering free single accommodation to the Trip Organiser on payment of the single supplement (€200).

Book on our website or contact travel@u3adenia.com
All queries about the trip to: Graham.cromack@sky.com


Cost for a double room - 1700€
Cost for a single room - 1050€
There are 34 places left for this event. You must sign in to book travel events
Pick up time from:
New Marina Denia - To be advised
McDonalds Denia - To be advised
Mas y Mas Ondara - To be advised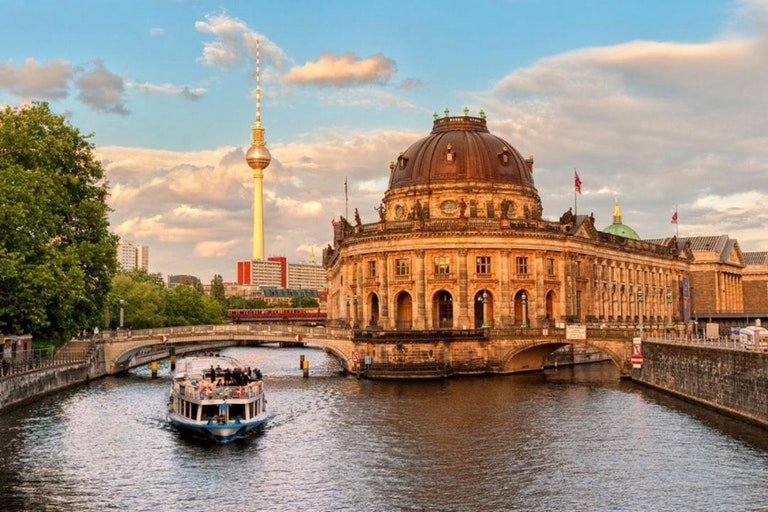 YECLA BODEGA VISIT WITH LUNCH
2 October 2020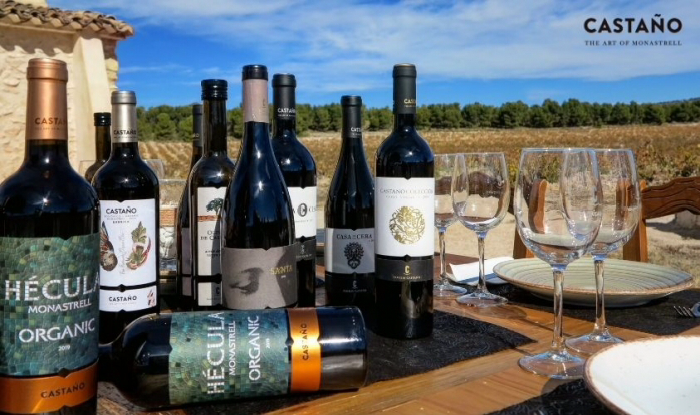 We rarely make the same trip twice, especially within a year, but we've had so many requests to revisit this bodega that Liz has agreed to repeat it.

So, back by popular demand, we are again going to visit the Bodegas Familia Castaño in Yecla, in the Murcia region. A little added interest this time is that we are going during harvest time.

We will be travelling by bus, picking up at the usual departure points. We'll have a relaxed journey to Yecla, followed by a tour of the vineyards and bodega. Then we will enjoy a lovely paella lunch in the bodega's restaurant and, of course, sample their delicious wine! There will be time for a visit to the bodega shop for those who wish to take some wine home with them, before a relaxed drive home.

35€ per person to include lunch with wine

For any queries about the trip, AND REQUESTS FOR VEGETARIAN MEALS, contact Liz Jones: alandliz_03@hotmail.com


There are 4 places left for this event. You must sign in to book travel events
Pick up time from:
New Marina Denia - to be advised
McDonalds Denia - to be advised
Mas y Mas Ondara - to be advised