Your Travel Team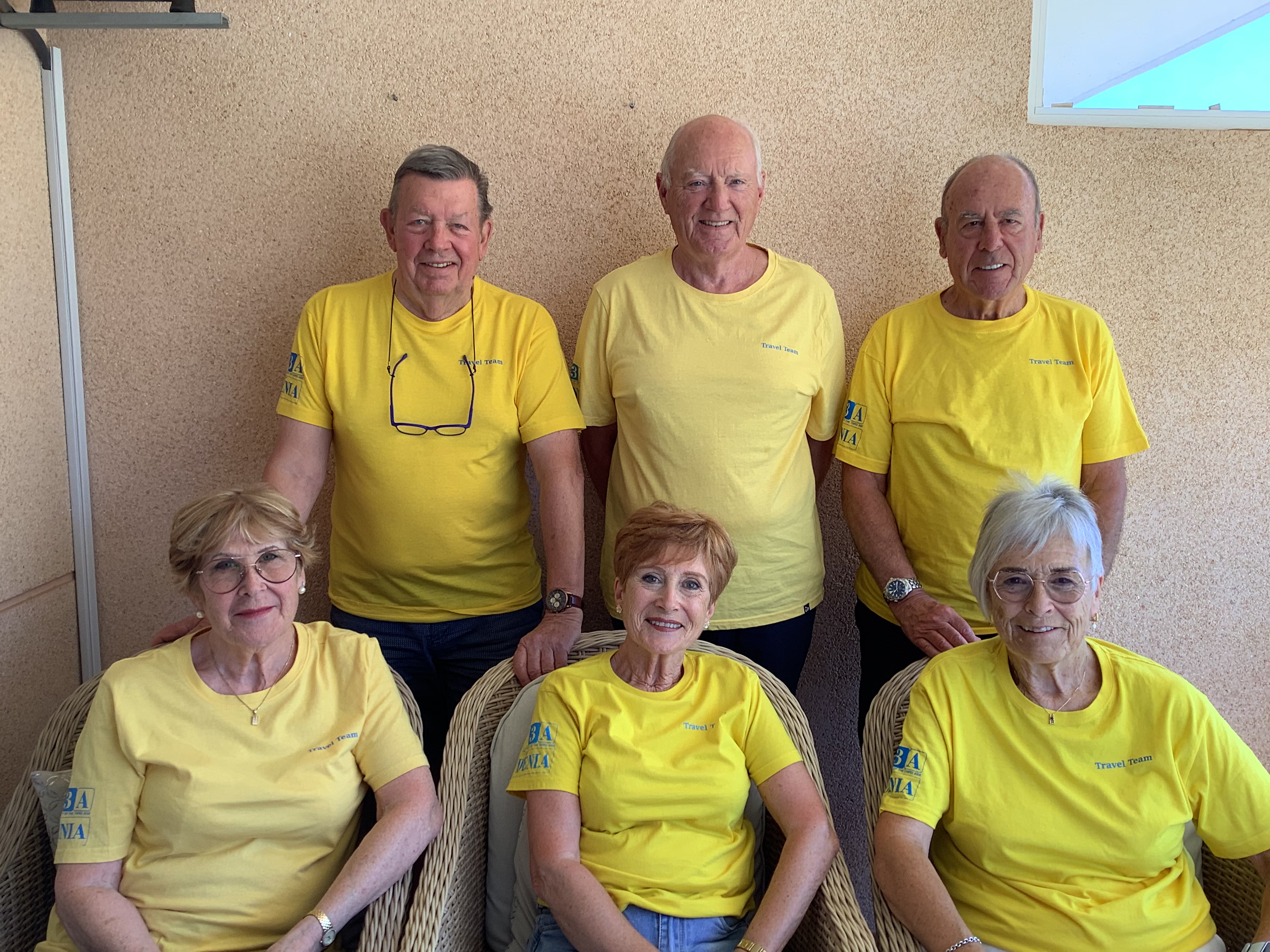 L to r: Graham Cromack & Chris Whitehead. Front: Ginny Whitehead & Liz Jones

Our aim is to provide our membership with a wide choice of value for money trips to suit all pockets, within the limitation of minimum numbers required to make a trip viable. As well as being friendly and fun, we endeavor to make our trips educational/cultural in line with the U3A ethos of continued learning and sharing experiences.

Each year we offer three or four day trips, some including lunch, an overnighter, a Christmas break and an occasional overseas trip.
We have the following trips planned for the rest of 2022:
- a seven night Mediterranean cruise 23-30 September
- a day trip to Villena with lunch 4 November
- a day trip to Valencia 6 December
- a Christmas break 23 - 27 December in Villajoyosa
We will advertise each trip in the U3A Newsletter or via a mass email when we have more details.

-



U3A GO CRUISING
23 September 2022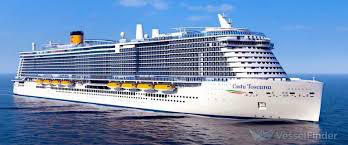 Departing on 23 September 2022 and returning on 30 September 2022
Your U3A Travel Team have secured a cruise on the brand new Costa Toscana (launched November 2021). We are looking at an eight day, seven night all inclusive cruise departing Valencia on September 23rd calling at :-

* Marseilles, France
* Savona, Italy
* Civitavecchia (for Rome)
* Naples
* Ibiza
* Valencia

Our package includes:-
- Balcony Cabins
- Drinks Package
- Tips and Gratuities
- Group Medical Assistance and Cancellation Insurance
- Transfers to and from Valencia Port

On the Costa Toscana there are a total of 16 restaurants and 13 bars.You will have the option of buffet restaurants or regular restaurants that are part of the package, where you can have the meals during specific hours, all included in the price. There are more restaurants (sushi or other international restaurants) that are not included in the price, but you may gain access by pre-booking and paying a surcharge.

Drinks package - it's a normal drinks package (not the premium one) and includes basic brands. Yes, you are allowed to drink all day at any bar. It includes coffees, soft drinks, beers, popular aperitifs and a good selection of wines and spirits.

Shows and entertainment are included. Everyday they offer a different show/concert in the theatre. There's a swimming pool, casino, piano bar, a disco, music, dance, shops - the list is endless.

There is a shore excursion package available at an extra discounted pre-booked price, however individual trips may be booked at the Reception/Purser's desk, or you can book your own excursions with the company of your choice before you go. We will publish details of the various trips once I have them to hand.

Day. Date. Port. Arrival. Departure
1. Friday 23 Sept. Valencia. 15.00
2. Saturday. 24 Sept. Marseille. 13.00. 19.00
3. Sunday 25 Sept. Savona (Italy) 08.30. 18.30
4. Monday 26 Sept Civitavecchia (for Rome)
08.30. 19.00
5. Tuesday 27 Sept. Naples. 07.00. 18.00
6. Wednesday 28 Sept. At sea
7. Thursday. 29 Sept. Ibiza. 09.00. 20.00
8. Friday 30 Sept. Valencia. 07.00
*Note the generous port times.

Prices (based in 30 travellers)

Double Balcony Cabin €1,080 per person
Individual Balcony Cabin €1,365
Triple Balcony Cabin €960 per person

I think you'll agree that this is fantastic value for money!

Payment
We will be asking for a €200 per person deposit by 12 March, a second payment of €300 by 4 June and the final payment by 2 July.

THE TRIP IS NOW FULL. PLEASE CONTACT GRAHAM IF YOU WOULD LIKE TO BE ADDED TO THE CANCELLATION LIST
graham.cromack@sky.com




This event is fully booked.
Pick up time from:
New Marina Denia - 09.30
McDonalds Denia - 09.45
Mas y Mas Ondara - ALSA bus stop 10am

Villena
4 November 2022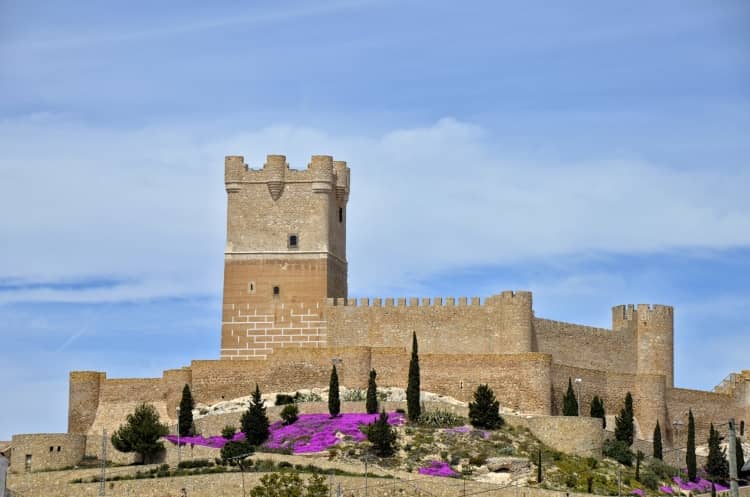 CASTLES & COSTUMES - a day trip to Villena

Famous for its renovated castle, its wine and its colourful Moors and Christians festival, Villena is about 60k inland from Alicante. The coach journey will take around two hours plus we'll stop on the way for a coffee and comfort break.

Built in the IIth century as an Arab fortress, Atalaya Castle sits majestically above the town with wonderful views of the surrounding countryside. On arrival, we'll split into two groups and enjoy an hour-long guided tour of the castle, which is on three levels. The main entrance is a ten minute walk from the Visitor's Centre, where our coach will park, with a few inclines (ups!) along the way. There are 20 steps up to the main doors. There is no lift. Please be aware of this if you have difficulty walking.

After our visit, we'll reboard the coach to the Fiesta Museum.The fabulous Moors & Christians costumes are made locally, and we will have a guided tour of the Museum, which is housed in a former palace. Over three floors, it has a huge collection of costumes, posters and memorabilia dating from the 19th century.

By now it's time for lunch, so we'll make our way to Restaurant Miguel Ángel. Hidden down a side street, a ten minute walk away, this quaintly old fashioned restaurant has lovely stained glass windows and old world charm. Chris and I tried it out when we recced the trip in May and the food was delicious!

Here, we'll enjoy a four course lunch:

Salad with bread & alioli
*
Salmorejo (tomato) soup
*
A choice of:
pork chops with garlic sprouts
lenguado
vegetarian paella
*
A selection of postres to choose
*
Half a bottle of wine/beer/water per person

Fed and watered, we'll reboard our coach outside the Costume Museum and make our way home.

Would you like to join us? The cost will be between €37 and €43 per person, depending on numbers. We are limited to 50 for this trip. I shall ask for payment in the middle of October.

BE ON THE TRIP, NOT THE WAITING LIST!

This event is fully booked.
Pick up time from:
New Marina Denia - 08.45
McDonalds Denia - 09.00
Mas y Mas Ondara - ALSA bus stop 09.15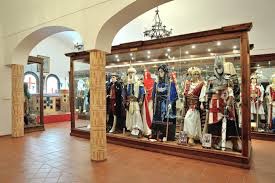 CHRISTMAS IN VILLAJOYOSA
23 December 2022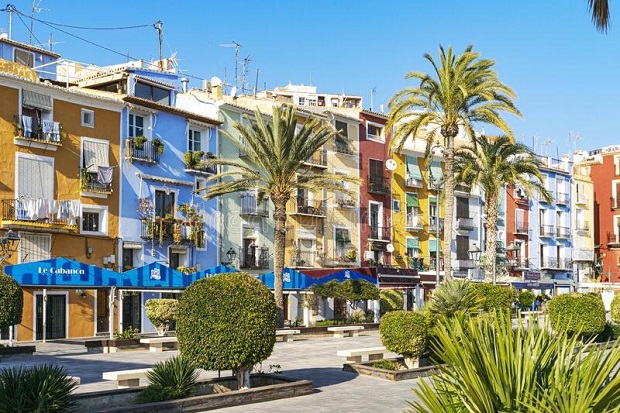 Departing on 23 December 2022 and returning on 27 December 2022
Three or four nights between 23-27 December 2022

Our Christmas Break this year will again be in the lovely coastal town of Villajoyosa, which is just a 45 minute drive down the AP7. As well as being almost traffic-free with a beautiful beach and palm-fringed promenade, Villajoyosa has a delightful old town where all the houses are painted in bright colours.

The Hotel Allon Mediterrania (hotelallon.com) is right on the beach. Our rooms will have balconies facing the sea; we'll be staying half board (which includes wine and water with meals) and there will be a special Spanish Gala Lunch on Christmas Day. This is a Spanish holiday resort and Christmas Day often has less importance to the Spanish than Christmas Eve, despite the Gala Lunch. When we stayed last Christmas, we all agreed that the food was excellent and we were looked after like royalty.

If available, the hotel charge €14 per night for parking, but there's a public underground car park a few metres from the hotel, and free parking on the beach about 10 minutes' walk away. There's plenty of room outside the hotel to pull in and unload your cases before driving on to park.

Next door to the hotel there are a number of bars and restaurants where you can have lunch, a drink or a snack. A ten minute stroll the other way will take you to the Nautical Club, which has a lovely terrace overlooking the harbour. We'll sing carols on the beach on Christmas Day.

We'll bring our own Bridge boxes, Canasta cards and Rummikub. I'll compile a Quiz for one of the evenings, but you don't have to participate if you prefer to do your own thing. The Valor chocolate factory is just a five minute drive away. If enough of you are interested, I'll organise a tour in English on Boxing Day.

If you fancy a day out, Guadalest is a half-hour drive away and the lovely town of Altea is literally 'just up the road' and the perfect place to have lunch. One thing's for sure - we won't be bored!

I hope you can join us. PLEASE BOOK DIRECT WITH ME: travel@u3adenia.com letting me know whether you want to stay for three or four nights and whether you would like insurance. Places are limited and the hotel needs a €100 pp deposit by 10 September to secure the price and our rooms, and final payment by 5 November. Ginny Whitehead

Three night stay (24-27 December)
Per person in double room €294
Per person in a single room €360

Four night stay (23-27 December)
Per person in double room €375
Per person in a single room €462

Insurance (including Covid cover) is available for €12

There are 5 places left for this event. You must sign in to book travel events
Pick up time from:
New Marina Denia - Not applicable
McDonalds Denia - Not applicable
Mas y Mas Ondara - Not applicable